Protection against ransomware and all types of viruses
Wi-Fi protection and secure online browsing and shopping
24/7 unlimited premium technical support
When looking for the perfect antivirus software, one of the most important considerations should be its performance, that is, how well that device performs when some malware or threat is detected. Likewise, the ability of the software to protect against real-world threats is also very important. Panda Antivirus performed well when tested by AV Comparatives, one of the leading antivirus software testing vendors. The impact of running Panda Antivirus on the device performance was minimal with the only noticeable limitation being when launching applications for the first time. Panda Antivirus was awarded the full 3-Stars by AV Comparatives for its performance.
Protection

99.97%

99.97%

Performance

97.7%

97.7%
Overall, Panda secured a good rating in its protection capabilities compared to other antivirus software in various tests. The overall protection rate for the software was 99.97% which is one of the highest in the industry. It was marginally lacking in the occurrence of false positives where it produced slightly more than other antivirus software in its category. It's important to note that the risk of infected malware is far greater than the risk of false alarms with some AV vendors playing down the latter. In our view, Panda antivirus does a great job of protecting your device from malware infections of all types.
Panda Antivirus offers various exclusive features making it a better option for users who want additional features on top of the standard antivirus and ransomware protection.
Panda Antivirus is able to detect and stop trojans, viruses, worms, dialers, spyware, hacking tools, and other security risks. It relies on its "Collective Intelligence" feature and also makes use of cloud for latest and updated information. An internet connection is normally required for up-to-date information, but in the absence of network access, it tracks the threats by making use of a local cache of the most commonly found threats.
It has built-in hotspot shield based Virtual Private Network (VPN), which allows you to connect to your nearest location in few clicks. Another feature of Panda Antivirus is the built-in USB protection, that prevents auto-running the malware functions from portable storage places.
An extra feature of Panda Antivirus is Process Monitor, which lists the processes that are running on your system and various statistical highlights of how many HTTP connections opened by them, their security status, where they have been digitally signed and when you downloaded those files. This feature enables the users to track what the applications are doing behind the screen.
The My Device section in Panda Antivirus enable the users to monitor their other device's security status from a single platform. A Rescue Kit and separate antivirus section provide a little more control, enabling you to remove more violent threats by creating a bootable USB-drive and including the options to scan some desired set of location on the system, configure the settings, and schedule the scanner to run automatically at a specific event.
Panda Dome Premium includes all of the following features:
Antivirus Protection
Ransomware Protection
USB device scanning and protection
Multimedia/Gaming Mode
PC Recovery System
Performance Optimization – Cleanup
VPN
Wi-Fi Protection
Virtual Keyboard
Data Shield
Password Manager
File Encryptor
Safe Browsing
Application Control
Parental Control
Device Tracking and Anti-Theft
Personal Firewall
File Shredder
This software presents an interactive and user-friendly interface where the security status of your system and multiple quick-access buttons are placed over an embedded wallpaper type image, which can also be changed. 
The antivirus button on the home screen will open up the the window where you can initiate the scanning of your system. You can also setup scheduled scans to run regular scans at a specified time. Within the settings, you can also limit the scan to a specific disk or a single folder. The scan performed by Panda Antivirus is quick and simple and do not compromise over its security.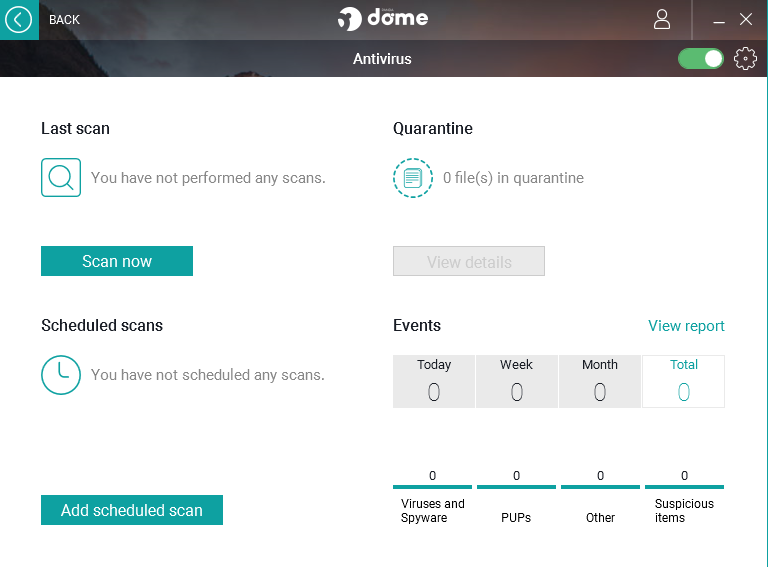 Panda Antivirus offers centralized and advanced protection for Mac, Linux, and Windows based workstations, including android devices and even servers. The comprehensive protection offered by this antivirus program covers all the vectors of web, email, network and other external devices too.
For business users, Panda Antivirus endpoint protection plus also offers the protection of Exchange Servers. It can also help to limit and avoid spam and browsing of unauthorized websites for an effective and efficient workforce making it a much better option over other antivirus programs.
Specialist in the field of software & website development. Passionate about technology. Ambitious traveler and entrepreneur.
Jacob Elliott